Kid Friendly Fun at Yellowstone Bear World
Yellowstone Bear World is the perfect place to give your children experiences they will never forget. When it comes to day trips or vacations, giving your child memories that will leave a lasting impact on them is priceless. That is just the sort of adventure your family will be talking about for years. At Yellowstone Bear World, you can participate in exciting activities, enjoy the beautiful park and be up close views with some of nature's most spectacular animals.  Here are some of the thrilling moments that await your family at Yellowstone Bear World.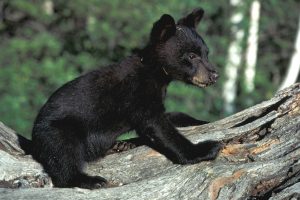 Explore the petting zoo
What better way to help your children connect with the cutest living creatures than to appreciate them in person. Petting and seeing these beautiful animals will help your children admire them to their fullest. Pictures do not do animals justice but when they can pet adorable goats, deer, ducks, geese, pigs and so much more. Watch their little hearts delight in these sweet animals.
Bottle feeding experience
Have you ever wanted to see and hold tiny bear cubs? This experience is a once in a lifetime. Bear cubs are sweet and precious and with a bottle feeding experience you get the rare opportunity to pet and adore these darling baby bears. It is a very popular event so securing space for you and your family in advance is important. At the end of your time with the baby cubs, you get a special keepsake photo of you and your family with these baby bears to help you remember this event.
Amusement park rides
What kid doesn't love amusement park rides? We want them to have the best memories of their day at Yellowstone Bear World and they won't soon forget it after they have played on our enchanting rides. These rides accommodate most ages as we want all children to have a great time at our park.
Curator tours
You came here to see bears up close and that is exactly what you will get to do on our curator bus tours. One these tours, you can safely view these magnificent beasts right before you eyes at a safe distance. It is the perfect way to appreciate their splendor.
Three bears gift shop
To delight and excite all the bear lovers in your family, our gift shop has all the bear trinkets, toys and souvenirs you can imagine. We also have a selections of unique gifts, 20 flavors of scrumptious fudge, artwork, figurines and best of all—our Bear Stuffing Machine! What better way to remember their trip to Yellowstone Bear World, than to take home a lovable bear friend that they can name, get a birth certificate for, dress in cute bear clothes and carry out in a charming bear carrier.
If you are looking for a unique vacation for your family, don't miss Yellowstone Bear World. We promise, you won't regret it!