Why You Might Regret Skipping Bear World on Your Next Trip to Yellowstone
Most of the visitors in Rexburg, Idaho have travelled here for one reason and one reason only: Yellowstone National Park. And for good reason—the park is beautiful, expansive, and teeming with wildlife. You won't soon forget your experience at Yellowstone.
But there's one other attraction in the area you won't want to miss: Yellowstone Bear World. You could probably come up with several reasons as to why Bear World won't fit into your Yellowstone vacation, but we can give you just as many for why you'll regret passing us by. Is that a risk you're willing to take? Check out what Yellowstone activities you could miss out on: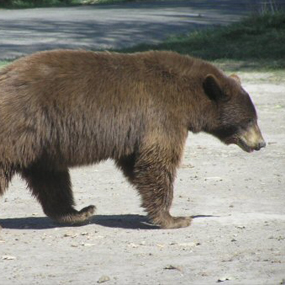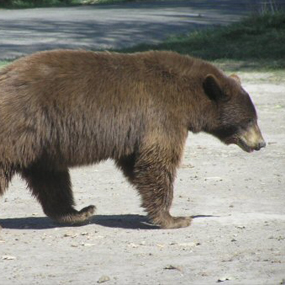 1. Feeding Live Bears
We aren't named Bear World for nothing. If you are coming to Yellowstone with "See a Bear" at the top of your activities list, then we are the place for you. In the national park, there's no guarantee of a bear sighting; in fact, you may never come across one of these impressive animals. But at Bear World, we offer you the chance not only to see bears, but also to feed them from the top of our curator tour van.
2. Bottle-Feeding Bear Cubs
Speaking of once-in-a-lifetime opportunities, you can sign up to participate in a bottle-feeding session with our lovable bear cubs. This is a memory you wouldn't be able to create anywhere else, unless you're looking to draw the wrath of a mama bear. We don't suggest doing that.
3. Wildlife Tours
While our bears are our pride and joy, we care for many other kinds of wildlife native to the Yellowstone area. Among our various activities, Bear World is best known for drive-through tours of the park. You can cruise across our property and see moose, mountain goats, gray wolves, and many species. A tour like this is perfect for you Yellowstone visitors who didn't get your fill of animal sightings.
4. One-Acre Petting Zoo
Some of your children may be too young to truly appreciate the national park in all of its glory. But no one is too young to appreciate one-on-one contact with a gentle animal. We keep all kinds of barnyard animals in the petting zoo, as well as some less traditional animals like deer fawns and elk calves. The whole family will enjoy a detour to Bear World.
5. Amusement Rides
When you're ready for a change of pace from all of the animal contact, you can come over to our selection of amusement rides. Our trains and coasters are perfect for keeping fussy kids happy during your entire Bear World visit. Even young-hearted adults can enjoy riding along.
We can't plan your schedule of activities for you on your trip to Yellowstone, but now you know exactly what you're missing. If you want to make some memories you won't get anywhere else, book your trip to Bear World today.