Yellowstone Camping: What You Need to Know
Setting up a camp in Yellowstone is a budget friendly alternative to hotel accommodation, and also a thrilling experience. Camping is an excellent way to unwind, take in the park's natural surroundings. And, even enjoy subtle pleasures such as eating meals around a campfire. If you are planning to visit Yellowstone soon, read on for more information on Yellowstone camping.
Campgrounds in Yellowstone
Yellowstone National Park has a total of twelve campgrounds with at least 2,150 campsites that are accessible by vehicles. When it comes to selecting a campground, you'll want to consider certain factors. Such variables include the seasonal opening and closing dates, the parts you want to see, and when you plan to arrive.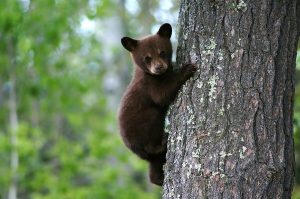 If you are not familiar with the campgrounds at Yellowstone, you can begin by reviewing the information on the Yellowstone National Park Service website.
Out of the twelve campgrounds, seven of them are run by the National Park Service and are accessible on a first come, first served basis. They are namely, Mammoth, Indian Creek, Norris, Slough Creek, Lewis Lake, Pebble Creek and Tower Fall campgrounds. Such venues usually fill up with campers by early morning; therefore, you should plan in advance to get a campsite.
The remaining five campgrounds are managed by Yellowstone National Park Lodges, and they require advance reservations. They are namely, Bridge Bay, Fishing Bridge RV, Madison, Canyon and Grant.
Costs of Camping at Yellowstone
The cost of staying at a campsite is as little as $15 a night. Most of the campgrounds with a larger number of amenities like flush toilets and laundry facilities have prices ranging from $20-$31 a night. 
RV Campsites on Yellowstone Campgrounds
Although all campsites can hold RVs, several of them have certain limits. Before you bring an RV to a campsite, you'll need to consider the length from your vehicle's front bumper to the rear bumper of the RV. Additionally, you'll want to check the availability on the campsite and seasonal factors (dump stations might not be accessible early and late season). Although Fishing Bridge RV campground is the only site with complete hook-ups, at times it may be closed for summer renovations.
Yellowstone Camping Evening Activities
Visitors to Yellowstone campgrounds have a plethora of evening programs to choose from, particularly during the peak season from June to August. For instance, you can join a campfire program led by a ranger to learn about different topics such as geothermal wonders, the park's thrilling history or wild animals. Certain campgrounds also offer amphitheaters with ample seating and excellent acoustics for bigger programs. Moreover, amateur astronomers, from the young to the old, get to enjoy scheduled telescope sessions for viewing the area's beautiful starry sky.
Yellowstone Camping in Winter
The Mammoth Campground is the only Yellowstone campground that stays open all year round. It's located in Mammoth Hot Springs and was the first campground to be designed by The National Park Service. Other campgrounds in Yellowstone usually open to the public on either May or June, but get closed in September or October.
Make a Visit to the Exciting Yellowstone Bear World Too!
As part of your Yellowstone experience, you should also make a stop at Yellowstone Bear World. Here, you will get the chance to interact with bears and even bottle feed their young. Get in touch with us today at (208)243-2273 to make a reservation.