Your Next Family Vacation
Family vacations: stuffing more coolers and bags than you knew you owned into every open spot in the car; squinting your eyes at every street sign to be the first one to find Q in the alphabet game; waking up in a position you didn't think you could sleep in. We all remember our best family trips for years afterward, and we want to create those same cherished memories for our own kids. If you're searching for an unforgettable vacation, look no further than Yellowstone. After all, what could more unforgettable than feeding a full-grown bear?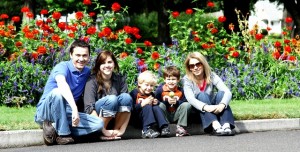 Yellowstone Activities for the Whole Family
The wonderful thing about a trip to Yellowstone is that every member of the family will find something he or she loves. With so many things to do, your whole family can enjoy the area no matter age, ability, or interests.
For the hiking nuts, the park boasts a 1,300 mile trail system winding its way across beautiful, untouched wilderness.
History buffs will find a variety of museums and monuments covering everything from Yellowstone's history as the first national park to Native American traditions.
Photographers flock to Yellowstone country all year round to capture the breathtaking landscapes and candid wildlife.
Teach your kids to fish or enjoy a day on the river with your friends. Just a short distance from Yellowstone is Casper, WY—one of the best big fish destinations in the country.
For the up-and-coming paleontologists, there are dinosaur and fossil museums, rock walls with ancient pictographs, and basalt columns made from lava and a petrified forest.
Of course, for you animal lovers, you can get your fill of wildlife up close and personal at Yellowstone Bear World with curator tours and bottle-feeding sessions. Give us a call to make a reservation.
You'll never run out of activities in the Yellowstone area, so plan your trip today. Your family will be talking about this vacation for years to come—and for all the right reasons.