A Very Bear World Christmas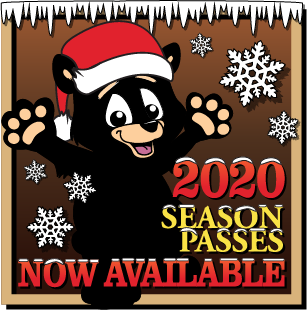 T'was the week before Christmas
And despite their preparations
Many were still shopping for
Their Christmas celebrations
With so many on the "Nice" list
And as Christmastime neared,
There wasn't enough time
To get presents, they feared.
The stores were all packed
And the mail was too slow—
Tensions were heightened
And their patience ran low!
When like a Christmas miracle
Came this friendly hail—
"Yellowstone Bear World
Season Passes are on sale!"
"So many fun things to do
Just look through our web pages.
This gift is sure to please those
On your list of all ages!"
So pick yours up today
Avoid the Christmas rush
And share some holiday cheer!
HAVE A VERY MERRY CHRISTMAS
AND A WONDERFUL NEW YEAR!
Buy Season Passes