CUB PALOOZA

2021 Cub Palooza!
Hurry into Yellowstone Bear World this weekend April 17th – 18th from 9am to 5pm. It's your first chance to personally meet and interact with the adorable new baby bear cubs, receive ½ off admissions, and to get Community Cards that allow you to enjoy that same ½ off admission rate all season long.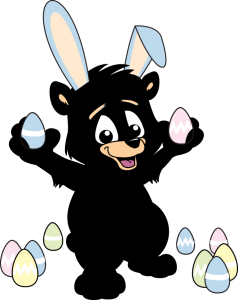 Bear-lated Easter Egg Hunt
This Saturday and Sunday April 17th and 18th! The Bear-lated Easter Egg Hunt will start at 2pm on both days but plan on arriving early so you can meet the new baby bear cubs! Get excited for some great prizes! Over 10,000 items, including $500 in cash, toys, prizes from the gift shop, candy, and so much more! Ages 0-10 can participate. See you there!
Community Cards
Admission during the weekends of Cub Palooza are ½ off the individual admission rate when purchased at the front gate! This is your chance to receive our very popular Community Card that gives you special discounts as well as the same ½ off rate all season long! Everyone will receive one Community Card per admission, so bring your whole family!
Don't miss out on this exciting weekend–come make some memories with your family at Yellowstone Bear World!